Flowers are uplifting, whether you look at them IRL or in a photo. And if you're out of fresh blooms or are too lazy to run to the market, we've got you. These photos of flowers are so stunning. Whether you're looking to give your garden a refresh, are in need of a new phone screen background, or want to order a bouquet for yourself, these photos will give you major inspiration.
We've included a wide variety of various blooms, including common types of flowers and maybe some species you've never heard of. Along with the names and pictures of the flowers, you'll find interesting details about the beautiful blooms. (Did you know adding myrtle in a bridal bouquet is a royal tradition?). And if you're looking to refresh your yard, we've included when each of these flowers typically blooms. From tulips to sunflowers to roses, these beautiful flowers are sure to ignite your inner green thumb. So get your gardening tools ready, and browse through these images of our favorite flowers.
Gardenia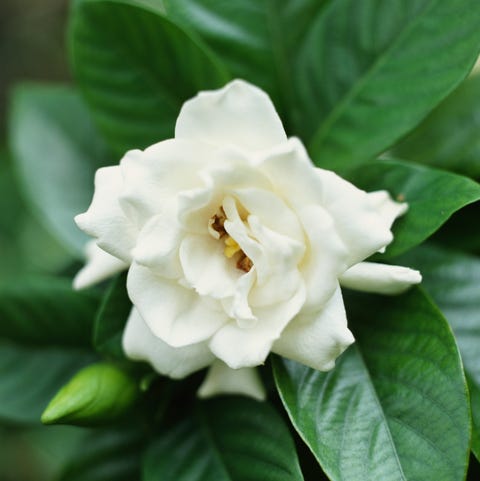 ALEXANDRA GRABLEWSKIGETTY IMAGES
Known for its rich scent, this waxy flower with glossy thick leaves is often used in perfumes. An evergreen shrub that can grow 8 feet tall, gardenias grow best in humid areas.
Bloom seasons: They can bloom during different seasons depending on the variety. Many appear in the spring and summer
Alstroemerias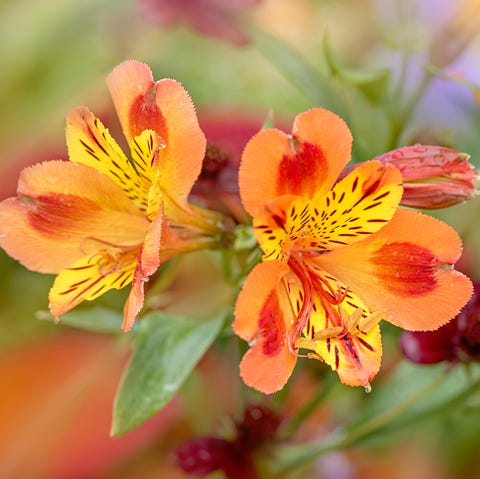 JACKY PARKER PHOTOGRAPHYGETTY IMAGES
Typically called Peruvian lilies, they come in bright colors like pink, orange, and purple. Alstroemerias easy to grow and don't require a ton of care. Great for flower bouquets, they last up to two weeks once cut.
Bloom season: Summer
Rose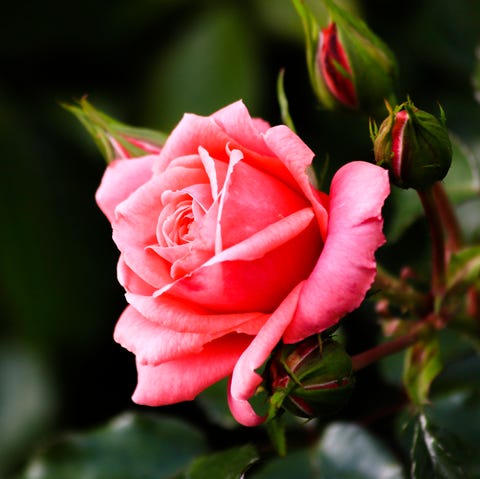 DHANANJAYA BANDARA JM / 500PXGETTY IMAGES
With hundreds of species, roses bloom in a myriad of beautiful colors. These romantic flowers aren't just for Valentine's Day—they'll look gorgeous in your garden. Plant them where they'll get enough morning sun, and make sure to water them diligently.
Petunia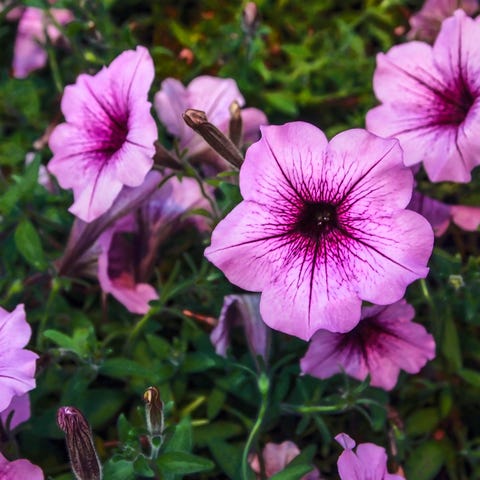 CJ PEIFFERGETTY IMAGES
These trumpet-shaped flowers are popular to plant in flowerbeds. They come in a variety of colors, and they're easy to grow.
Bloom seasons: Spring, fall, and summer